Our facility is located at 3200 Roblin Boulevard just three blocks west of Assiniboine Park off Corydon Avenue. Our signature yellow stucco building is on the southwest corner of Roblin Boulevard and Cathcart Street.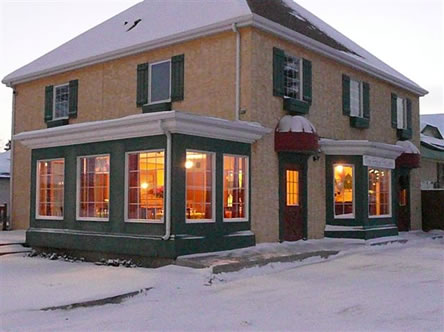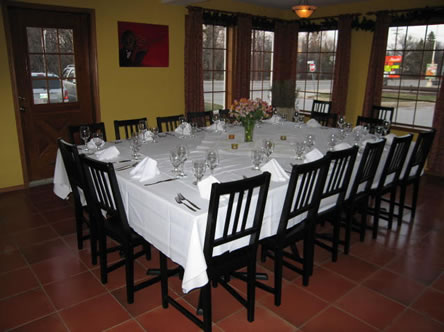 Inside a warm European environment with rustic tile floors, warm golden walls and a welcoming atmosphere greets you. Seasonal decorations are used to enhance the ambience but theme or party specific decorating is only limited by one's imagination.
We are fully licensed and can accommodate up to 44 people. The facility is accessible with entrance and bathroom enhancements to accommodate wheelchairs.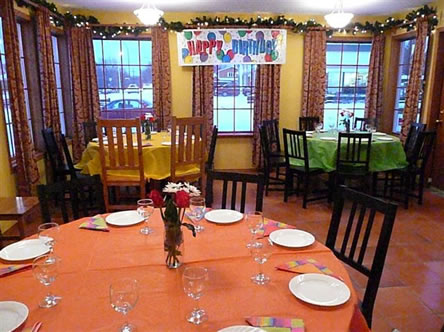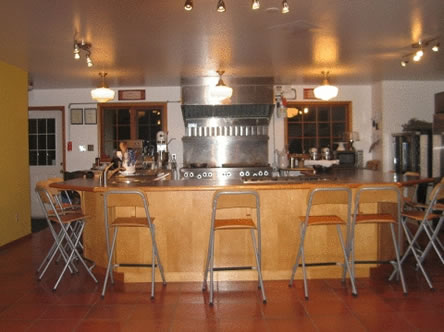 Up to 18 people can sit around the formal teaching island where you get an up close and personal experience with professionals who have a passion for food and teaching.
We would like you to consider our space an extension of your own.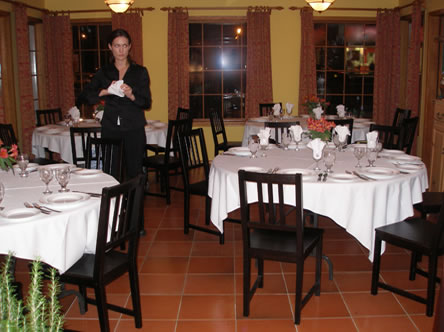 Book an Event
If you would like to book an event with us